Small Cherries by Charlotte Clowes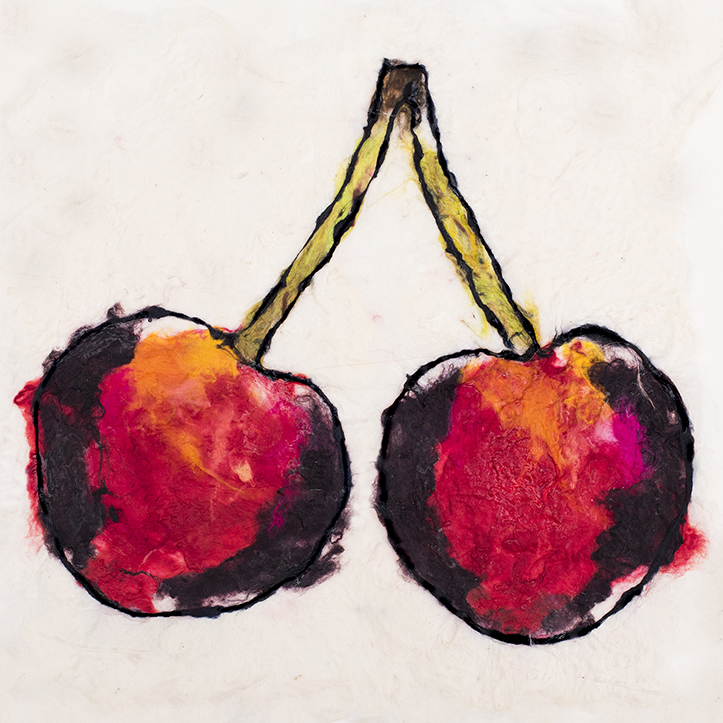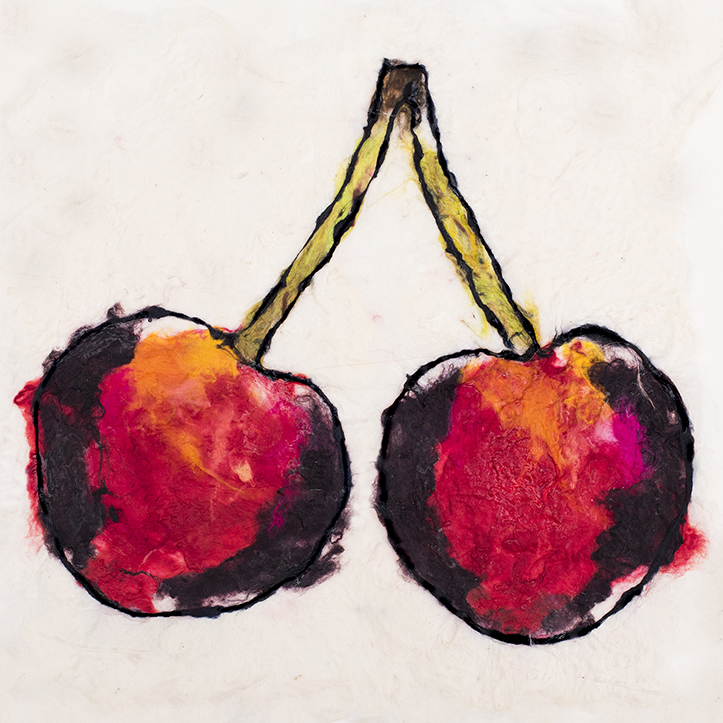 Small Cherries by Charlotte Clowes
Colourful cotton Cherries by Charlotte Clowes.
original handmade from raw cotton and paint
cotton on cardboard or framed in white frame
available in giclee print 23x23cm
size with frame 25x25cm
Too big for you? There is a small Cherry version too!
Charlotte Clowes is primarily a decorative artist, who makes vibrant and unusual textile works, which appear to be two dimensional, but have textural and sculptural qualities. Her subject matter is mostly fruit and flowers, either in the more traditional still life form, or as textile images, breaking up and putting together sections of pattern.